Spiral Stair Cases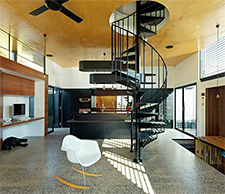 Enzie
The range of spiral staircases on offer from enzie has dramatically expanded over recent years giving you the ability to choose from four distinctly different designs. The Classic, the Universal, the Z, and the Economy.

Within each range you can select various balustrade designs, finishes and options to make a unique stair which fits your taste and budget. Below you will find brief introductions to each series along with some photos to help you better visualise the options available therein. Scroll down the page to read though the description.

Once you have found the series you like then click on the link to explore the series webpage where you can view photos, read extended product descriptions or download data-sheets and fact sheets.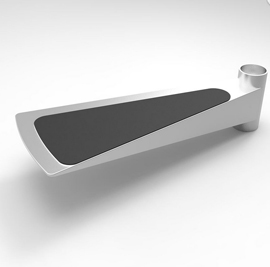 Classic
Winner of the Australian design award thanks to it's cost effective, easy to install design this is our most popular range with more than 10,000 units installed since 1974. It's clean sculptured lines have made it a classic. The lightweight open design of the treads and balustrade mean that the impact of the stair on the room is minimal. Finishes include powder-coated steel and stainless steel with optional of timber overlays made from Australian hardwoods.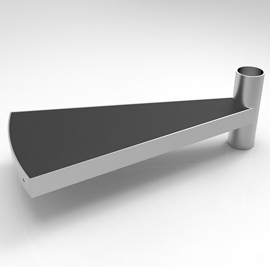 Universal
The new universal series introduces an unparalleled range of options with regards to tread designs and finishes. Inlay your choice of materials in the tread or encase the tread in Australian hardwood. Paired with your choice of balustrade designs gives you the option to create a bespoke design in diameters as large as 2.4 meters. The option of hot dip galvanized steel provides a cost-effective corrosive resistant alternative to Stainless Steel.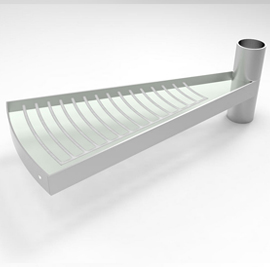 Glass
Glass treads allow the transfer of light through the stair and provide a light and open design. Choose from any of the four balustrade designs or work with enzie to come up with your own design. Glass can also be used in landings and "see-throughs" from one floor to another to add even more visual interest and drama. Material selection includes powder-coated steel, stainless steel and timber.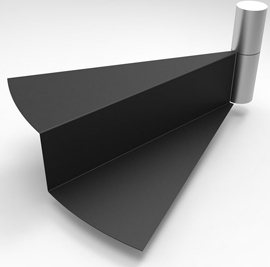 Z Tread Series
Island hood
The Z tread offers an alternative closed riser design which is paired with the popular enclose aluminium wrap balustrade. The result is a very substantial stair which can be used as a partition or to divide a room. The treads can be covered in almost any floor covering. The stepped appearance of the top of the tread is mimicked underneath adding to the style of the stair. The closed tread is great for people who want a more solid look to their stair.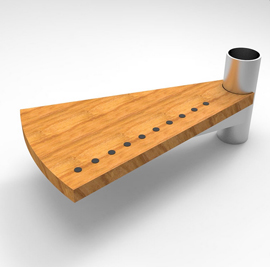 Economy
The economy tread offers a cheaper alternative for those who want a timber tread. A 38mm Solid Timber tread sits on top or a steel arm which proves a rigid base and allows for the timber to shrink and expand without causing squeaks, creaks and cracks. Paired with the versatile powder-coated steel stepped balustrade design and offered in the convenient 1500 diameter the result is a sturdy low cost alternative to the classic series stair